---
Team Santos Jiu-Jitsu Opens a New Location in San Ramon
Jon Santos announces the opening of a new San Ramon, California location for Brazilian Jiu-Jitsu classes.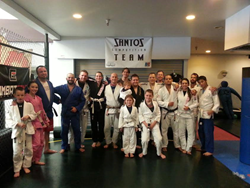 "Students who come in with a positive attitude and commit themselves to hard work can become very talented quickly."
San Ramon, CA (PRWEB) October 28, 2014
Jon Santos, along with Team Santos Jiu-Jitsu, are excited to announce the opening of their new gym in San Ramon, California. The gym will be having classes six days per week and is offering a promotional special to celebrate their new location. New students will receive one week of classes for free.
Jon Santos, the founder and teacher at the gym, has trained in Brazilian Jiu-Jitsu for 19 years. He has seen firsthand how students improve and develop amazing skills if they simply dedicate themselves to consistent practice. He explains, "Students who come in with a positive attitude and commit themselves to hard work can become very talented quickly. I've seen even students who felt they had no real skills for this type of martial arts, come in and become pros in no time. It just takes consistency, focus and determination."
In addition to the one free week offered to new students, Team Santos will also be starting a Referral Program. Those who refer a friend (who eventually signs up), will receive a free month of classes or a free GI.
Two other instructors will add their training and experience, Jay 'JJ Machine' Santos and Chris Glynn. Jay is a purple belt who started training in Jiu-Jitsu with Ralph and Cesar Gracie over 18 years ago. He holds multiple gold and silver medals from the U.S. Open & the Gracie Open. Chris Glynn is the Muay Thai Instructor and he has 16 years of experience in Muay Thai kickboxing. He currently trains at Old School Boxing Gym in Concord, Ca.
Jiu-Jitsu is a very effective self-defense discipline that offers good opportunities for physical work-outs, plus incredible fighting techniques that can give a smaller opponent the edge. Once Jiu Jitsu is learned and perfected, an individual has better mental strength, physical endurance and enhanced cardio conditioning. The work-outs burn fat and help improve health and fitness.
Brazilian Jiu-Jitsu is a Mixed Martial Art that originated in Brazil and Japan and uses ground fighting and grappling skills. It is open to all ages and both genders. Please visit their Facebook page: https://www.facebook.com/TeamSantosJiuJitsu
For more information, visit the website: http://teamsantos.com
About Team Santos:
Team Santos Jiu-Jitsu was founded by head instructor, Jon Santos who is an original old school member of the Cesar Gracie Graciefighter Team. He has over 19 years of experience. Classes are open to interested students at all levels. Cost is $80 per month for 2 classes per week and $95 for unlimited classes. The first week of training is free, no obligation and there are no long term contracts. They serve San Ramon and all surrounding areas
For the full article please see:
http://www.prweb.com/releases/2014/10/prweb12285035.htm


Team Santos now has its very own home for the first time ever. After starting as Garage Fighters, then partnering up with other martial arts schools for mat space, then very briefly becoming Gypsy Jiu Jitsu, Team Santos is now free to train in their very own gym. Big ups to Jon for putting in all the hard work and the considerable financial investment to make this happen. The new address is 2001 Omega Road, San Ramon. Every family needs a home, and now we have ours! Time to CELEBRATE!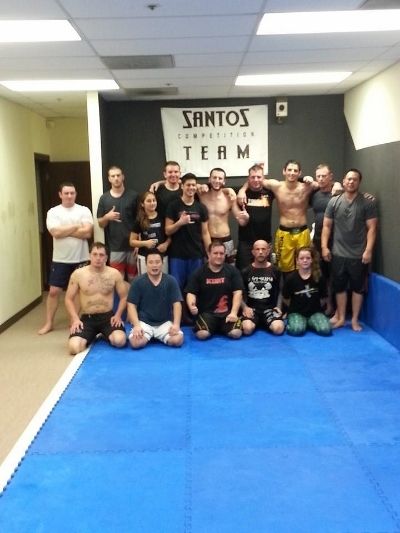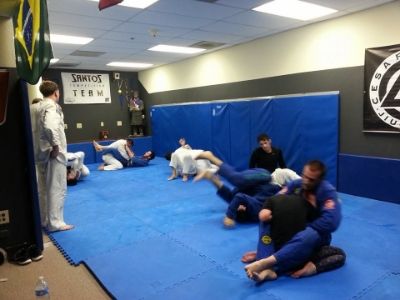 stay tuned more info to follow Call (925)519-4459
With only 3 Teammates competing we took home 2 World Medals.Ally took home bronze after defeating the SF Open Gold medalist among many other game opponents. Joe tapped out every person before losing by decision in the finals taking home Silver.Big Thanks to all who came out to help Coaches family and friends. #teamsantosbjj #2014ibjjfworlds #BJJ Drop ins welcomed 1st week is free Call (925)519-4459

For the first time we will have a kids Jr. class Tuesday / Thursday at 5pm 1st
Kids BJJ #Jiujitsu San Ramon BJJ
BJJ Kids Program expanded come train with the Team. Affordable rates no long term contracts.1st week is free #TeamSantosBJJ #BJJ #SanRamonBJJ


Call(925)519-4459
Congrats to Joe U.S.Open,Naga,Gracie Open,Gracie Invitational,Jiu Jitsu by the Bay,SF Open Champ and Ally 2x Rumble in the Redwoods Gold Gracie Open Silver, SF Open Bronze you both did Work


We are looking for sponsors please email maximus385@aol.com Thanks
So far in 2014 Gracie Invitational, Feb 1st the Rumble in the Redwoods BJJ Tournament Team Santos had 9 people compete we took home 8 Gold and 3 Bronze.Coming up SF Open ,Jiu Jitsu by the Bay & Naga Keep up the good work


Bret has a unique Fighting style combining wrestling and Brazilian Jiu Jitsu.He holds a Cesar Gracie Brown Belt.